Start your summer right and take advantage of our cleaning service!
Summer is the time for swimming, hiking, going on vacations, hosting BBQs, eating ice cream, and spending time with cherished family and friends. It's the season of ultimate relaxation. However, it's difficult to enjoy these fun activities and events when you're always coming back to a messy home. If you're like many people, it isn't easy to find the time or energy to clean up in between working, taking care of children, or other duties. A summer cleaning service will ensure that your home is clean and comfortable as you enjoy all that the season has to offer.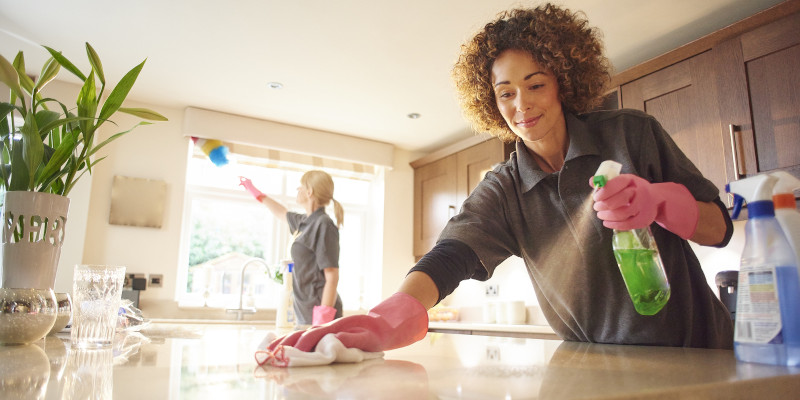 At Queen's Cleaning Services, our experienced and knowledgeable cleaners do their best to provide unmatched results and customer service. Just as every home is different and has different needs, every season has different cleaning needs. In addition to cleaning all the regular areas from bathrooms to kitchens to bedrooms, we will focus on the particular tasks that summer requires.
The heat presents specific challenges, so we have several summer cleaning methods to combat these. For example, hot and humid weather means there's a good environment for bacteria growth. We'll do our best to prevent this so you can have a home that looks and smells clean. In addition, because many people in your household may be going outside a lot, they will bring in more dust, dirt, and other contaminants. We'll make sure to vacuum and dust your home thoroughly.
If you need summer cleaning in the Blythewood, South Carolina area, we're here to help. We would be happy to provide you with a free estimate or answer any of your questions. Give us a call today.
---
At Queen's Cleaning Services, we offer summer cleaning services in Blythewood, Columbia, Lexington, Irmo, Chapin, and Elgin, South Carolina.