Your house cleaning will be done by a highly trained, experienced cleaning professional.
There was a time when families enjoyed plenty of quality time together because it was rare to need more than one income and a standard 40-hour week was common. Today, both parents usually work, and they might put in a fair amount of overtime too. If this sounds like your family, you don't want to spend what time you have available on house cleaning. The solution is to reach out to us at Queen's Cleaning Services. We offer affordable house cleaning services in the Blythewood, South Carolina area that are customizable to fit your family's needs and budget.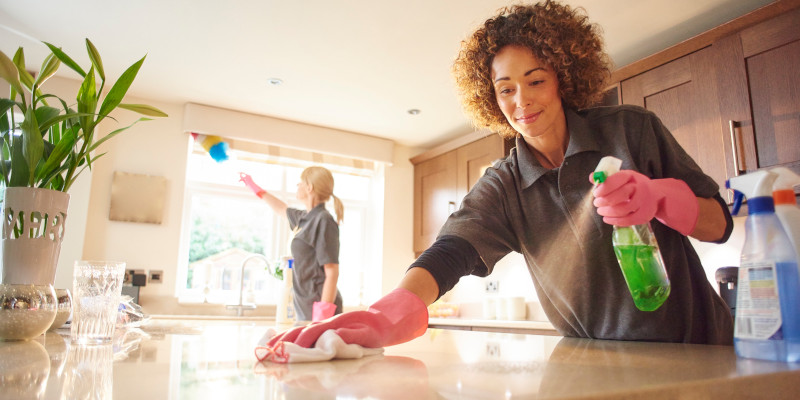 Our goal is to help you have more time to do the things you love instead of spending your day off on house cleaning. We are happy to create a schedule that works for you, be that a weekly or monthly cleaning service, or something else. We also offer seasonal cleaning and deep cleaning services for those situations in which you have a few more tasks that need to be accomplished.
Professional home cleaning has more advantages than just freeing up your schedule. Your house cleaning will be done by an experienced cleaning person who will ensure you have a clean and healthy environment for your family. We are even happy to provide eco-friendly cleaning services if you would prefer to keep chemical usage to a minimum. In addition, if you have cleaning products that you already use and would like us to use them, we are happy to accommodate that request.
If you have any questions about our house cleaning services or would like to know about our commercial cleaning services, don't hesitate to reach out to us to schedule a free estimate.
---
At Queen's Cleaning Services, we offer house cleaning services in Blythewood, Columbia, Lexington, Irmo, Chapin, and Elgin, South Carolina.
Similar Services We Offer: