We've all heard of "spring cleaning," or the sudden urge to clean as soon as winter ends. But what about cleaning during the other three seasons? Which seasonal cleaning tasks should you focus on during the summer, fall, and winter months?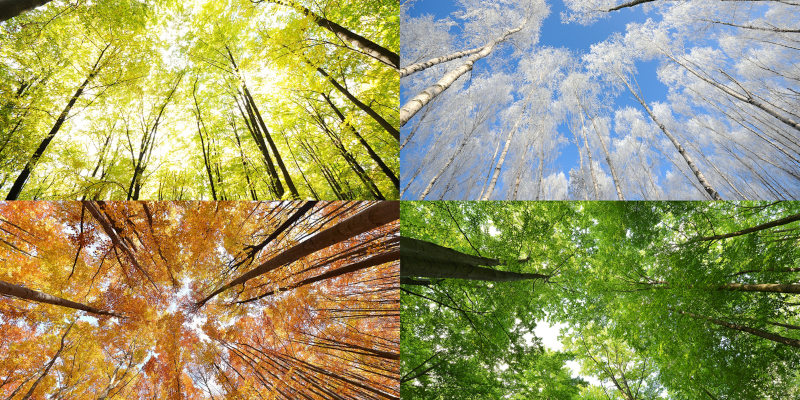 Although every home is different, there are some general guidelines you can follow regardless of where you live. In our professional seasonal cleaning experience, here are some items we recommend:
Spring: As the weather warms up, it's a great time to declutter, clean up outdoor spaces, and vacuum all rugs and carpets. After hunkering down indoors all winter, you'll appreciate having a fresh, organized, and open space to enjoy.
Summer: Keep your home comfortable in the hotter months by cleaning out your air conditioner filter, deep cleaning the inside of your fridge and freezer, and laundering all sheets and pillowcases at least once a week.
Fall: When the kids are going back to school, it's time to prepare for the cooler days ahead. You may want to swap out your family's summer clothes for fall and winter items, restock your cleaning supplies, and consider getting a professional carpet cleaner.
Winter: Prevent illnesses from spreading by disinfecting common areas, such as door knobs, light switches, kitchen cabinets, and remote controls. It's also a good idea to check your furnace filter to see if it needs to be replaced.
If you want to spend more time with your family instead of seasonal cleaning tasks, our professional cleaners at Queen's Cleaning Services can help! We can take care of the most important household chores so you can focus on what's most important to you.
We offer weekly, monthly, and deep cleaning services, so we're sure we have something that will work for your schedule and your budget. Reach out to us today to get a free estimate based on your unique space!