Keeping your commercial space clean and hygienic is important for everyone involved, especially when illnesses and germs are everywhere. In many instances, employees are not equipped or have the time (or assigned duties) to clean your commercial space to keep things looking great and feeling fresh. By hiring professionals for your commercial cleaning services, you can ensure that everything gets done and nothing gets overlooked.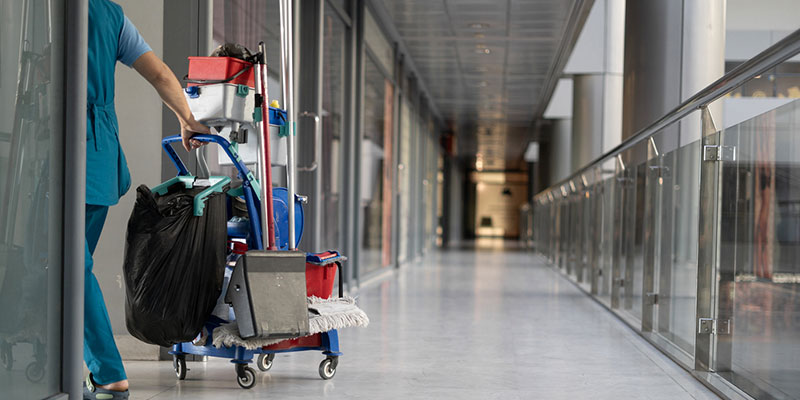 In many commercial settings, cleaning is light and sparse, which is why it is important to bring in a professional team to make sure all surfaces are disinfected, things are tidied, and dust and dirt are removed from the space. This will increase the air quality of your space, reduce allergens circulating in the air, and reduce bacteria and viruses on surfaces that can make your employees sick. Some additional benefits of professional commercial cleaning are:
Productivity and motivation are increased in a fresh, clean space
Your space looks clean and professional, giving clientele a positive impression of your space and business
Ensure a better cleaning of your space, as professionals will have a list of things to clean without overlooking or neglecting spaces
Extend the life of your electronics, flooring, and surfaces with regular care and reduced dust in the space
At Queen's Cleaning Services, we offer commercial cleaning services in the Blythewood, South Carolina area. We can take the burden of cleaning off your plate and make sure your commercial space is in excellent shape. We are available for regularly scheduled commercial cleaning or when you need us for a deeper clean and reset of your space. Regular cleaning, however, will ensure your space stays in tip-top shape for everyone involved. Give us a call today for a free estimate and to schedule with our team of skilled professionals!