Turn to us for your residential or commercial one-time or ongoing cleaning service needs.
Are you unhappy with your cleaning service? Do you wish you had a cleaning service? If you said yes to either of these questions, it's time to reach out to us at Queen's Cleaning Services. We offer a unique approach that is ideal for both residential and commercial properties in the Blythewood, South Carolina area. We'll tailor your cleaning services to meet your needs instead of expecting you to compromise or accommodate us.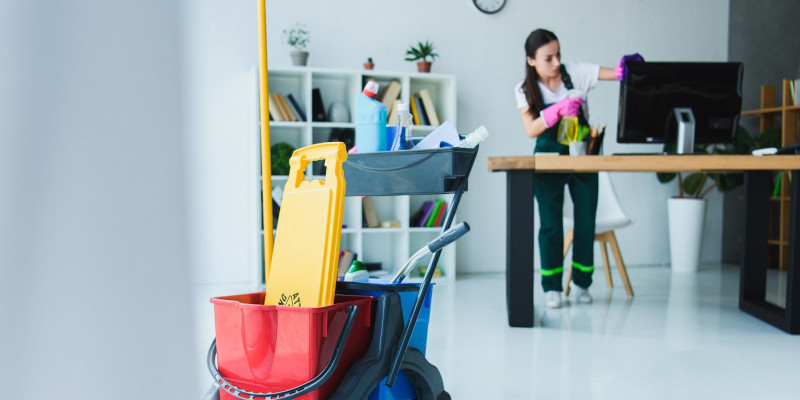 Whether you need office cleaning, eco-friendly cleaning services, or any other type of local cleaning services, we are confident we will achieve your 100% satisfaction. We'll go over all your options when providing you with a personalized free estimate, so when our uniformed professionals show up at your home or business, they know what they are doing and you know what to expect. You can choose the frequency of cleaning visits, what tasks are done, and even what cleaning products are used, including your own if you prefer.
We put the same high level of quality into our cleaning service as we do the renovations that our sister company, Creative Granite & Flooring Group, provides. In fact, we started our cleaning service because we saw a need for quality post-renovation and post-construction cleaning services. We offer these and so much more so that you can have the level of clean you need and deserve at your home or business.
Whether you need a one-time cleaning service or need to hire a cleaning service on an ongoing basis, don't hesitate to reach out to us to schedule an appointment to discuss the specifics and get an estimate. We are confident you will find our services to be affordable and efficient for all your residential and commercial cleaning needs. Contact us today to learn more.

---
At Queen's Cleaning Services, we offer cleaning services in Blythewood, Columbia, Lexington, Irmo, Chapin, and Elgin, South Carolina.
Similar Services We Offer: